A few months ago I had the pleasure of meeting Beth and Erik  and it was fabulous to get to know them, we chatted on the phone and soon realized we had lots in common. Like my husband and I, they wanted a bit of a lifestyle change when they started their family. Previously city dwellers, they too wanted to raise their family in a smaller town (instead of a big city) where the grass is greener because its in your own yard, the trees are in your yard and not in a park and the friendliness of small town life just can't be beat….not to mention our fabulous beaches! Pictou County became their home, they found the perfect location and the timing was right so they've recently opened up a brand new family owned hearing clinic whose mission is to be the clear choice for hearing care for Pictou County. Their new office is  located at 534A East River Road, New Glasgow….take a peek and get to know Beth, Erik and their family  a bit better.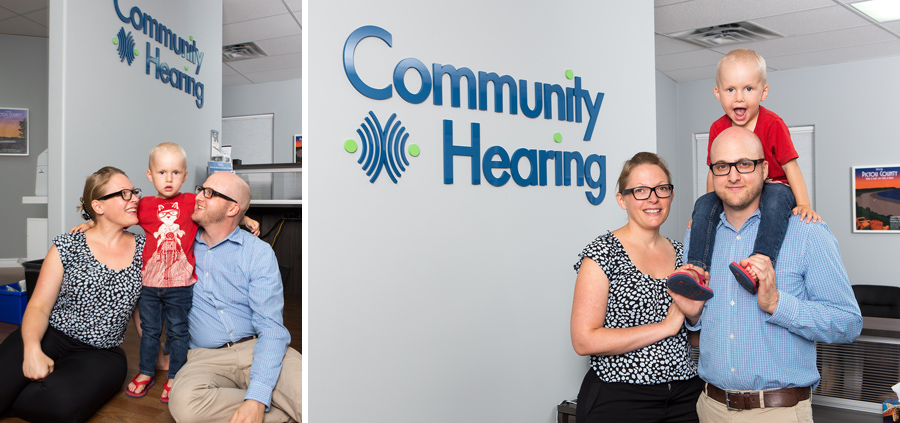 534A East River Road
New Glasgow, NS B2H 3R6
(cl
Tell us what your business offers?  
Comprehensive Hearing Evaluations Counseling & Hearing Aid Selection Customized Hearing Aids Fittings Hearing Aid Servicing & Repairs Cerumen (Wax) Removal Hearing Protection & Custom Earmolds Special Battery Pricing Assistive Listening Devices
Tell us something we may not know about your clinic?
  We are an independently owned, family run clinic.
What is the best thing about being self employed?
 Total Autonomy
Who typically needs your services?  
Hearing Evaluations are for anyone (18 and over) who feels that they are having trouble hearing. Wax Removal we provide to all ages. Hearing Protection for hunters, recreational noise, marine noise, engine noise, loud music, industrial noise. Custom Earmolds are for all ages, we do swim plugs, sleep plugs, musician plugs, custom earbud molds for headphones. You can find out more about Beth and Erik by visiting their website www.communityhearing.ca, or give them a call at (902) 695-4327 Does your business need new images? Looking for a refresh? Not sure what you need but know you have lost that loving feelin towards your website? Email us and we'll chat pureimages@eastlink.ca
ient parking off of S Frederick St.)