Welcome Jennifer to our Women in Business Spotlight! Meet Jennifer Hatt, author and publisher.
(Hair and make up by the lovely Pamela, 902-921-3219)
You can connect with Jennifer:
Website: http://findingmaria.com/
Facebook: https://www.facebook.com/FindingMaria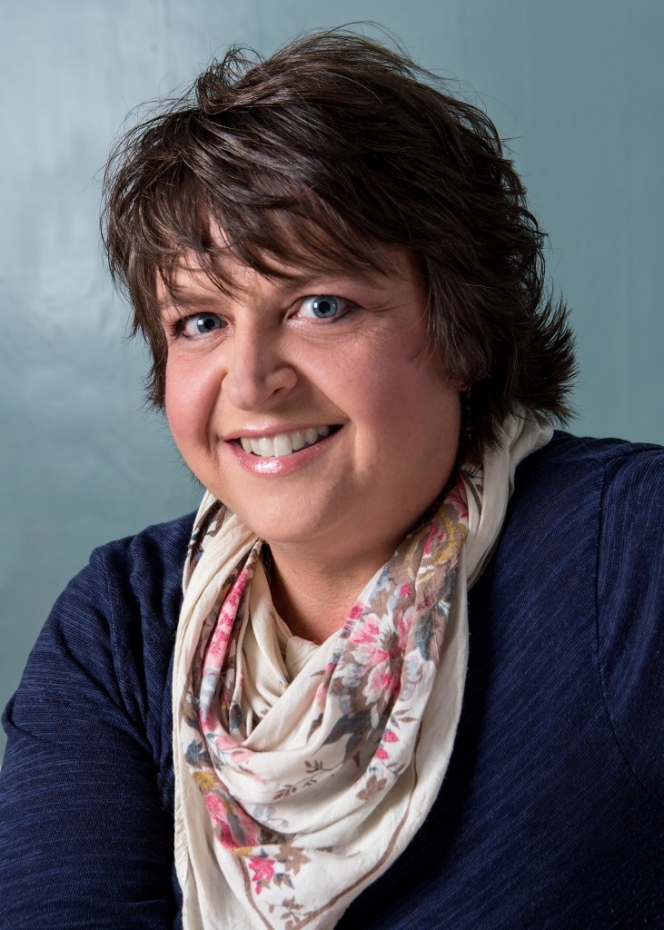 1) What inspires you?
Sunshine in any season, anywhere. The blend of light and shadow evokes something different every time: sometimes, it's 'wow, the world is so beautiful, I want to be a part of it!'. Other times, it's 'I'm going back to bed now.' But always, there is a reaction that gets me thinking and moving in some form.
I am also inspired by moving water, which also can be found anywhere: the Caribbean Sea, the Northumberland Strait, a puddle in my backyard being surfed by a leaf on the wind. It's about taking a moment to just absorb and appreciate something far bigger and more important than me.
And indeed, all is better with a glass of awesome red wine. I, of course, am partial to Marechal Foch, and am thrilled to be living in a province that makes some of the best wine from this hardy little grape.
2) Tell us about what your business offers?
Marechal Media Inc. (yes, like the grape, as above

) was incorporated to publish the Finding Maria series of books. We are publishing and selling both wholesale and direct. Book Four of the series, Song of the Lilacs, is due out this month (November). There are three more books in the series, plus a few spinoffs planned as well. This past year, we expanded into publishing and author services. We signed author Mary Sheehan to publish When Freddie Gardner Played, her memoir of her time in Aberdeen Hospital Nursing School in the 1950s. We are also providing pre-press services and project management for a self-publishing author, and hope to do more of that in the coming year.
3) What is the best thing about being your own boss?
The flexible hours. First and foremost I am mom to three awesome children – Luke, 16; Clare, 13; Mary, 10. All are involved in music, and the band rehearsals, private lessons, and performances not only require my driving, they benefit from my time. I began working from home before my eldest was born, and it has not been easy, but it has been the best choice. The only work schedule that can fit my family and my creative outlet is a non-schedule. That's not to say I never book a meeting or make an appointment, but I can often space them to a degree to give myself alone time or down time when I need it. There is no daily routine, and that works for me.
4)Tell me about some challenges you have faced?
Maintaining flexibility and boundaries in the information age. On one hand, we are told to manage work and life, maintain hobbies and social connections, turn off work to give ourselves time to recharge. On the other hand, if you're not posting to Facebook twice a day or checking your email around the clock you can be made to feel left behind. Also, with a job outside the home that maintains firm working hours, there is that ability to leave work at work, clock out, and move on. When your office is in your home, there is the constant feeling of being at work, either in body or in spirit. It is an education process, for me and for my clients. I am learning to turn off my computer in the evening, unless I have made a conscious choice to take some time during the day and leave a project to a set period at night. I may have my phone in my home, but I probably don't want to talk shop at 9 p.m. or on a Sunday afternoon. My challenge is to be clear with myself about my work boundaries and in turn be clear with those I work with, all the while reminding myself that it is not lazy or rude, it is professional.
5) Work life balance? What does it mean for you?
To me, balance in life is a myth, right up there with the perfect Christmas and dream home. Life to me is a series of pieces to be  explored, selected, and assembled , and like in any puzzle, some of those pieces will be bigger, and always will be, to yield the picture you want. A wise lady once told me that harmony, not balance, is what is truly attainable. In the midst of finishing a book I may be in my office for hours, or away writing for days at a stretch – there is no way I can balance that with time with my children, cooking, remembering friends' birthdays, and the like, but my family and friends support what I am doing and accept that I may be a tad unavailable during deadline time. That is harmony. And just like in music, there is nothing sweeter.
6) What's next for you? Where we can read more?
On Nov. 13-16 I'll be at the Toronto International Book Fair, the first event of its kind in Canada and potentially the largest book event ever in the country. I'm thrilled – and a little overwhelmed – to be a part of it. It will be three days of non-stop action, but hopefully it will introduce our series to a whole new audience. I've started working on Book 5 of the Finding Maria series, which could be finished next year. 2015 is also the fifth anniversary of the release of Finding Maria, the book that started it all, so we may have some special plans to talk about there in the months to come.
To learn more about the Finding Maria series and the author, and to purchase our books, visit our website at www.FindingMaria.com or our Facebook page: www.facebook.com/FindingMaria.
Are you a small business owner in Pictou County? Want to connect with like minded women who work and live in Pictou County? We have an amazing facebook group, message us & join us, we'd love to meet you